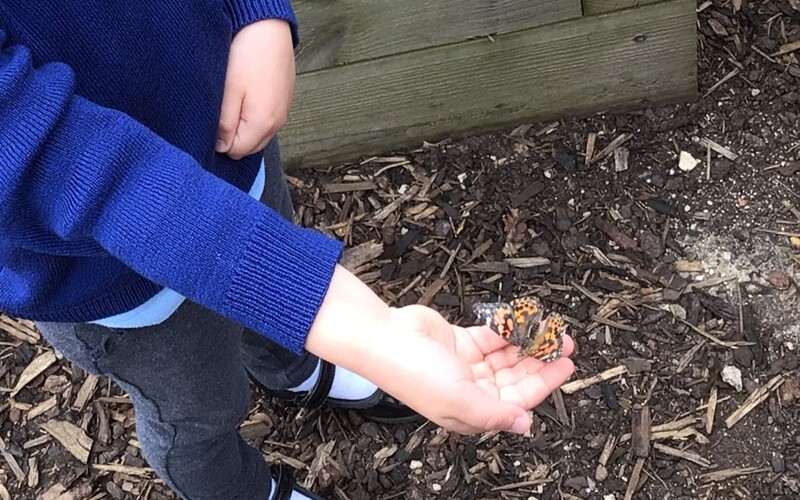 22nd April 2022
3 Categories
Dormouse Class
Hedgehog Class
Learning Beyond the Classroom
We have come to the end of week 4 of our Summer Term – and have been enjoying some lovely sunny days! As we were exploring our Minibeast topic, the children went to the Science Garden to go on a bug hunt. They discovered if they turned the logs over, that the minibeasts could be found hiding in the cool damp earth.
Dormouse Class had a wonderful Forest School session, den building, climbing, exploring for more bugs and much more. They were excited to see that all of the trees now have their leaves and the ground is covered in grass and shrubs.
During Performing Arts the children are learning a new dance that they will perform as part of the Jubilee celebrations, as well as some new songs that they will sing.
We continue to nurture our vegetable seeds, but unfortunately we lost the leeks to some overwatering. So, we decided to plant some more carrots to replace them and hope to plant the seedlings in the garden next week.
The children have been lucky enough to work with our Artist in Residence, Mr Sarkis. They have been learning how to safely use tools by sawing wood and hammering nails into wood. They will move onto making some minibeast homes for our Early Years garden.
Have a wonderful weekend!