Our Curriculum
Drapers' Maylands Primary School is a place where children are at the
heart of all that we do.
Our children are able to access a rich and stimulating curriculum, which feeds a love of learning. They are encouraged to have a keen spirit of enquiry about both people and places, challenge themselves and to be confident about themselves as learners.
Our focus is on the key skills of communication, mathematical understanding, scientific enquiry and computing so that children are equipped with skills for life.
Through our theme-based approach, children are able to find out about the world and the past, collaborate
and have opportunities to steer content in order to make learning relevant and meaningful.
We believe that learning in the Early Years provides the bedrock to learning, where the unique learner emerges. Through their educational journey, the children have opportunities to develop knowledge, skills and positive attitudes. In fact, we continue to focus on creative and experiential learning through the school.
The characteristics of effective learning thread from Reception to Year 6 by providing opportunities for engagement, motivation and critical thinking which prepares the children for the next stage of their
educational journey.
Our School Curriculum Map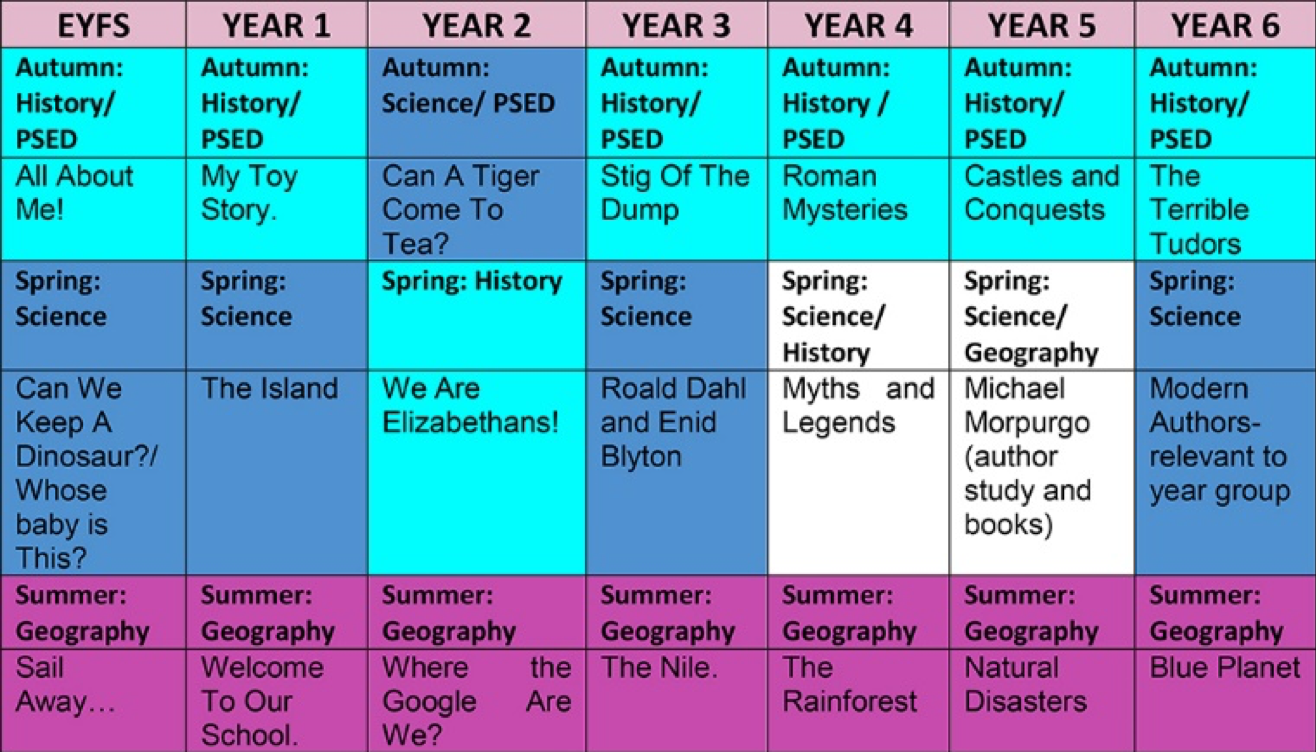 All theme units are linked to the programmes of study from the National Curriculum. Units build progressively from Reception to Year 6 with links in planning from previous learning and future themes.
The theme begins with a collaborative planning activity for a 'Knowledge Harvest' and then a Wonder Wall is created with questions and ideas to encourage self-directed learning. High-quality books and other resources are used to support the theme and cross-curricular links.