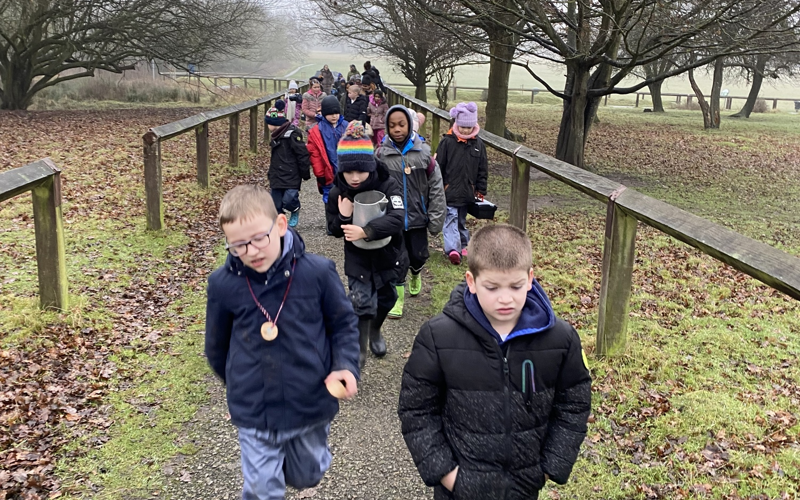 13th January 2022
2 Categories
Seal Class
Learning Beyond the Classroom
On Tuesday, we loved returning to Forest School. Knowing it was going to be cold outside, we came prepared with multiple layers of winter clothing.
We started the session by safely crossing the road. We had to make sure that we were listening and watching for traffic and had to look both ways before stepping out into the road.
Once we arrived in the forest, we recalled our Forest School names. As we have been studying poetry in Literacy, we had a quick discussion about alliteration and how our Forest School names are alliterative. Next, we clapped our names to identify the number of syllables in them. We were shocked to find that some of our Forest School names had over 8 syllables!
After the introductions, we put up the boundary signs. We had to decide how much space in the forest would be safe. We used the hand-drill to make a hole into a wooden disc. Then, we used coloured wool to create a 4-way plait. This was challenging and really tested our resilience but we were all delighted with the outcome.
We had some time to explore the outdoor environment. Some of us found worms and were investigating them using magnifying glasses. Some of us enjoyed climbing logs and solving ways to cross the stream.
After the session, we helped carry back the equipment and put it away safely.
Ask your child:
- How do you safely use a hand-drill?
- How can you weave wool to make a necklace?