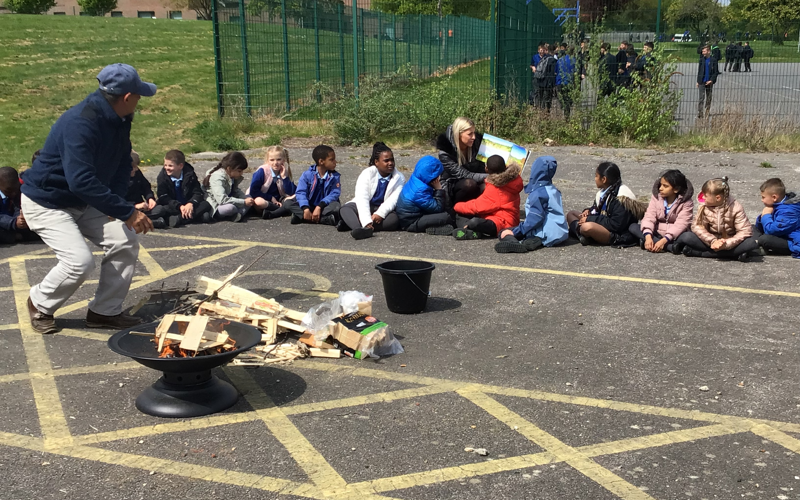 27th April 2022
2 Categories
Seal Class
Otter Class
Year 3 were so excited to discover evidence of a Stone Age intruder on the school grounds. They found a fire, animal skin and various tools which led them to believe the person must have been from the Stone Age.
They loved learning about fire safety, and the uses of fire. They then heard the story of Stone Age Boy around the burning fire.
Ask your child:
- What are the three elements of fire?
- How were tools used in the Stone Age?