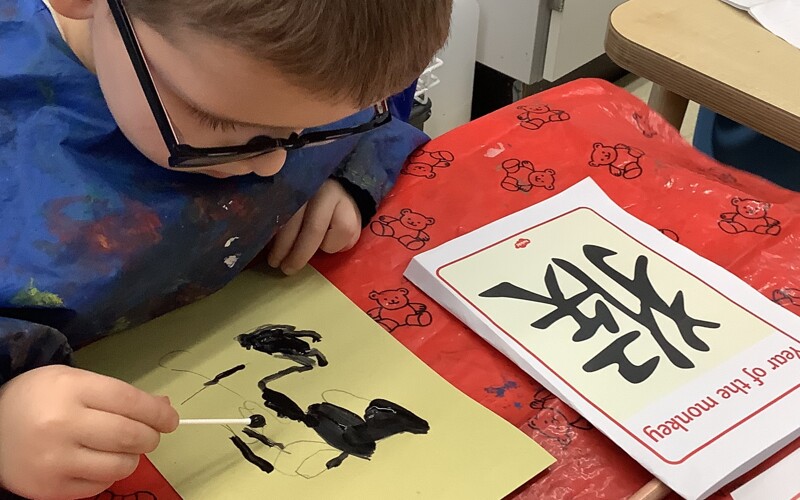 20th January 2023
3 Categories
Dormouse Class
Hedgehog Class
Learning Beyond the Classroom
We have had a fun couple of weeks back in school, especially with the start of our Forest School sessions!
We explored the Pond and Orchard Areas, found that our pond had completely frozen over, mended some damaged saplings and learned all the Forest School rules. The children loved the freedom to explore the area and spotted deer and squirrel, with one of the deer coming to have a good look at the children.
We have been learning about and celebrating Chinese New Year. The children have learned that red is a very lucky colour, this year is the Year of the Rabbit, how to write in Chinese and made beautiful animal masks. They also learned about the dragon dance and had created their own dance during the Music and Movement session.
We have been bird watching in our garden and at Forest School, as the school is taking part in the Big Birdwatch organised by the RSBP. We have spotted robins, pigeons, seagulls and at Forest School we heard a woodpecker!
Have a lovey weekend.