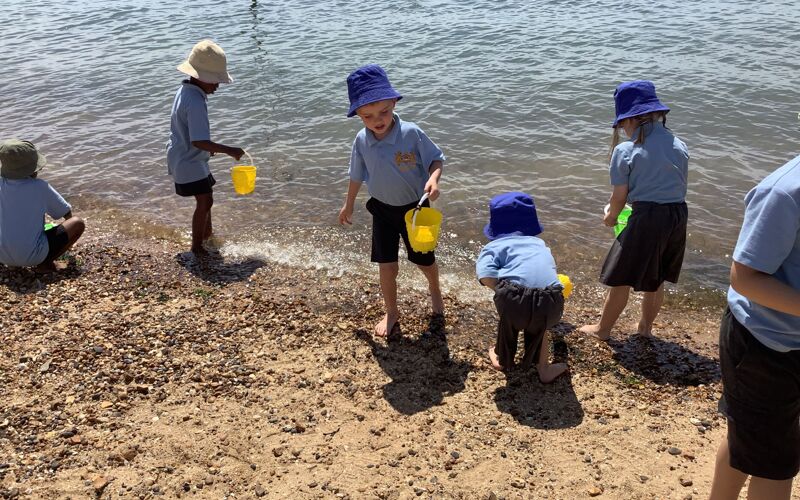 14th July 2022
Learning Beyond the Classroom
Our Reception children had so much fun exploring Chalwell Beach. They found some amazing 'treasures' that they took back to school to add to the Tactile and Sand Area's. The weather was beautiful with a lovely fresh breeze and the children enjoyed a paddle in the sea to cool down.
They enjoy a special luch that was delivered to them on the beach of fish, sausage or vegetarian sausage and chips!
It was such a wonderful experience for the children and the staff received many compliments on how smart they all looked and how very well behaved they are. Always Marvellous Maylander's!