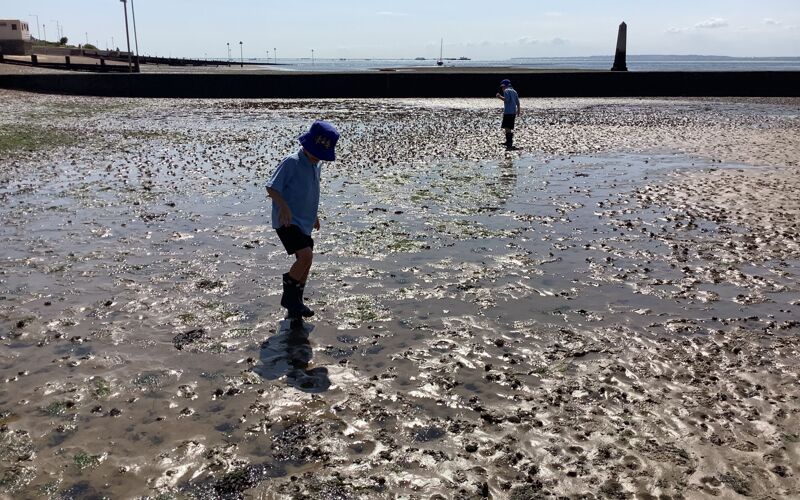 15th July 2022
3 Categories
Dormouse Class
Hedgehog Class
Learning Beyond the Classroom
What a wonderful week we have had in Reception! As well as all the exciting learning that has been taking place, we were also luck enough to have a trip to Chalkwell Beach.
The children had a fantastic time exploring the sand for interesting items, splashed about in the water, built sandcastles and enjoyed a deliver lunch or fish or sausage. We received so many compliments from members of the public on the excellent behaviour of our children and how smart they all looked in their school uniform and hats.
Also this week, we had the chance to try potato rosti's that came from potatoes grown in our school garden. The children thought they were delicious.
Year 6 came to pay us a visit on Friday as part of our 'Festival of Reading' to hear the children read and in turn read them a section from their favourite book. It was such an aspiration for the children in Reception to see what confident readers and brilliant role models the older children are.
Have a wonderful weekend.