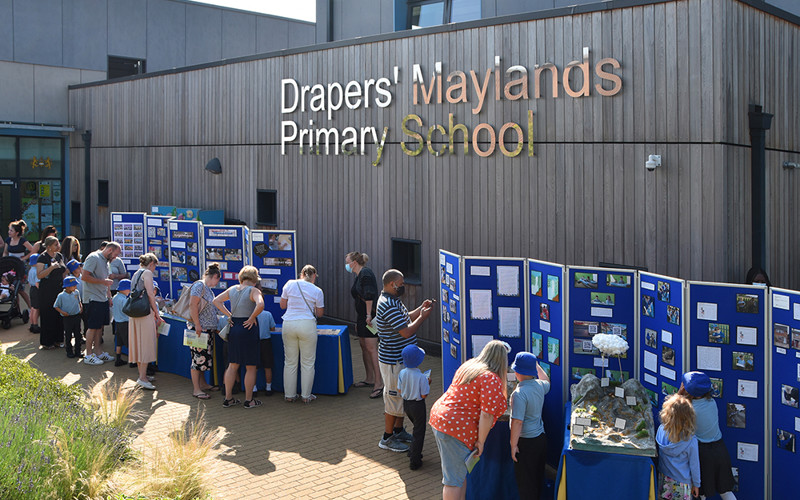 22nd July 2021
Whole School
This week the pupils of Drapers' Maylands Primary School have been wowing audiences with their 'Harold Hill Historians' art exhibition.
The exhibition was conceived as an effort to rebuild the feeling of community in the local area, after the disruption of the past year. The pupils have been working in partnership with local historians and members of the local group 'The Friends of Dagnam Park' to explore the story of Harold Hill, and tell forgotten stories through the medium of art.
The children really enjoyed their visits to the Manor, hearing stories about the Manor House and its history through the Second World War. Harold Hill is rich in history, from the early settlers to modern changes, and the pupils have reflected on all eras in their project, a project which has given the children a real sense of ownership and pride.
By learning from research and first-hand accounts, the children have collectively pieced together the story of the place in which they live, and have been enjoying sharing their work with their families and the community this week.
Principal, Ms Trudy Spillane said, "The most important story is our own and we wanted the children to learn more about themselves and where they live."