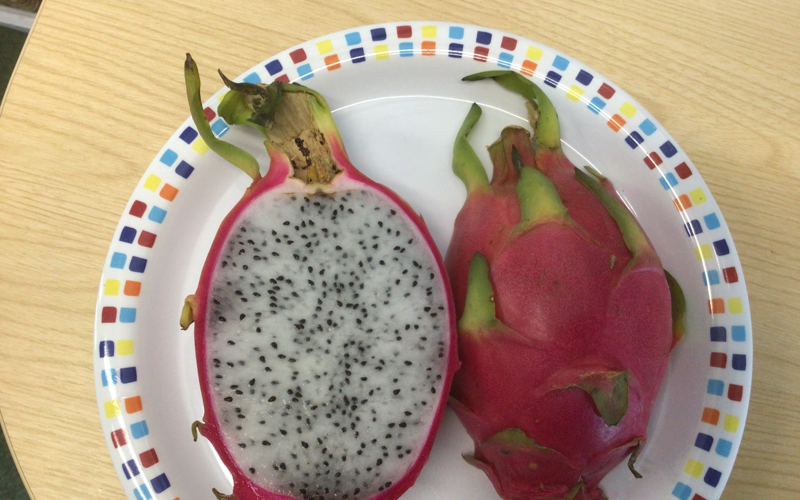 21st September 2021
2 Categories
Seal Class
Otter Class
This week, year 3 have been reading 'The Boy Who Grew Dragons' by Andy Shepherd. In the story, Tomas is taken by surprise when a dragonfruit that he collected from his grandad's tree hatches into a baby dragon!
The children enjoyed making predictions about what a dragonfruit might taste like before conducting a taste-test of the fruit.
This is what the children had to say about this experience:
"I think it might taste like a pineapple as pineapples also have spikes on them"
"I did not like the fruit as the seeds got stuck in my teeth!"
"I thought the dragonfruit was going to be sour but it was actually really sweet!"